Whenever I look back on my journey as a female athlete, I always mentally thank and honour the important women in my life who have been my pillars of support – my mother, my sisters, my coach and many more who have shaped me into who I am today.
I also reflect on how blessed I am to have met so many talented and strong female athletes in the sporting world who continue to be my source of motivation and inspiration - not just in becoming an exceptional athlete, but to be a better person. There is something incredibly awe-inspiring whenever I see another woman's determination to fight for her dreams.  
The truth is that female inclusivity in sports has come a long way. It is a hard-earned journey that is paved by the courage and audacity of women before us, so that today, we are not afraid to go against the status quo and break gender stereotypes. Thanks to them, the women of today have more opportunities to participate and excel in the professional sporting world.
Even though we have come far, I think we still have some ways to go before we can say that male and female athletes are on an even playing field. Being a World Champion and having witnessed and experienced both the conscious and unconscious gender bias in not just the sporting world but also from our society has made me realise just how much work is left to be done.
But this is not just one woman's job. We are all strong women in our own right, but together we are stronger.
While we have made strides in the journey to equality, there is a long journey ahead of us. And the first step to progress is recognising the barriers so that we can push past these boundaries with the right mindset, together. 
Labelling female athletes in media
The solution to the first barrier sounds simple but it requires the greatest collective effort from everyone – women, men, adult, children, athletes, and non-athletes alike – as it is not easy to erase years of systematically-ingrained gender stereotypes.
There is a common stereotype that young girls who are active in sports are too masculine and this causes girls to think that they would become muscular or lose their femininity if they play sports. This archaic form of thinking needs to change but it is easier said than done. The root of this thinking stems from decades of societal description of female athletes as such.
So, it's time that we change how women in sports are perceived on screen.
Instead of calling a female athlete 'rough' or 'muscular', how about we tell girls how determined, strong, healthy and powerful they can become because they are active and play sports. By letting girls know that they are strong and empowering them to refine their skills in sport, they can develop the confidence to do anything that they set their minds to.
These are the kind of messages we should be bringing to our girls – they need to know that playing sports will make them feel amazing and that they don't need to be of a certain body type to excel at sports. Any girl can do it!
Divided attention for male and female athletes
In Malaysia, I am honoured to be recognised for my achievements rather than my gender – I was never seen differently for being a female athlete. I felt tremendous pride in putting my country on the world map and, throughout my squash career and until today, everyone across the nation has been incredibly supportive.
However, outside of Malaysia, things were slightly different, especially when I started my professional tour. For one, I realised that men and women divisions in certain sports were not given equal attention, such as when the men at major sporting events were given more attention from day one, while the women would perhaps get their moment in the later rounds, at times from the quarterfinal matches and onwards. 
And worse, there are critics out there who deliberately compare women to men to create sensationalism. Comparing doesn't help either side. For female athletes, it only makes things harder for them to step up and shine in their own light.
But what I hope sports associations and enthusiasts will realise is that by giving equal attention and more opportunities for female and male athletes to support and empower one another competitively, the sport itself can evolve and become more appealing on the commercial front as well.
Opportunities like these help sports evolve on a professional level and give a uniformed spotlight to both male and female athletes. With female athletes getting just as much media exposure as men, we certainly can inspire more girls to participate in sports to eventually dispel the gender stereotypes.
Build your own support system
I was lucky that I had such a strong support system growing up. My parents have always been my biggest cheerleaders. They never once pressured me or my sisters to excel in our sports or studies. Rather, they encouraged us to do our best, brought us to all our squash lessons and competitions, were there for me when I was abroad, and knew what to do whenever I was down and needed the right motivation to push on.
There are some athletes out there that have little choice but to bear hardships and obstacles all on their own. To them, I will say that if you don't have a support system, build one and surround yourself with other like-minded women fighting for the same dream. Find a role model that you can look up to and let them be your driving force to become a top athlete and perhaps meet them in the playing field one day. 
I am glad that I can be someone that girls can look up to, just as how I had looked up to my sisters, Lianne and Cheryl. Both of them inspire me and are also my benchmarks to becoming a good, competitive player. Beyond that, I realise that as a female athlete myself, I can also bring change to my field.
And while you're climbing your way to the top – know that you're not alone. Remember that there is a legacy of female athletes who defied the odds and paved the way for our sports today. With that in mind, carry your torch and be the fire that never burns out.
Create your own opportunities, don't wait for them
One of my proudest moments aside from winning tournaments was when I had the privilege to represent the women's tour in some way. Back then, there were still many major squash tournaments that only hosted the men while the women did exhibition events on the side. I recall a particular promoter for the tournament who had been asking me to play at the exhibition event for many years, but I had always responded that I will only participate if the women's squash tournament was held alongside the men's. Eventually, the promoter created an equally big event for both the men and women division, and only then did I confirm my participation.
Now, that tournament runs every year with equal prize money offered and it is one of the biggest on tour events in the circuit.
The reason I'm sharing this story is that I realised then that I could use my platform to make an impact in my field and also encourage more women and girls to do the same.
We currently live in a time where women's participation in sports is no longer an anomaly. There are more opportunities for women compared to our parents' time, coming in the form of scholarships, grants, government sponsorships, and other types of funding.
With that said, however, I hope that girls and other athletes will not only walk the path that has been paved for them but also create a path of their own, because they have the power and influence to bring change to the sporting world.
Malaysian girls have a lot of potential in the world of sports and especially in the next five to ten years, with the encouragement of the state and national sports associations around Malaysia. If we continue to nurture our young girls – with training and early exposure in national and international competitions – they will gain the experience they need to actualise their true potential and unearth their inner strength.
With all that I've shared, I hope that those reading this will realise that sports are not a mere driver for gender equality – it is a powerful platform to build a more active lifestyle in a fun way that doesn't discriminate against gender, race, and age.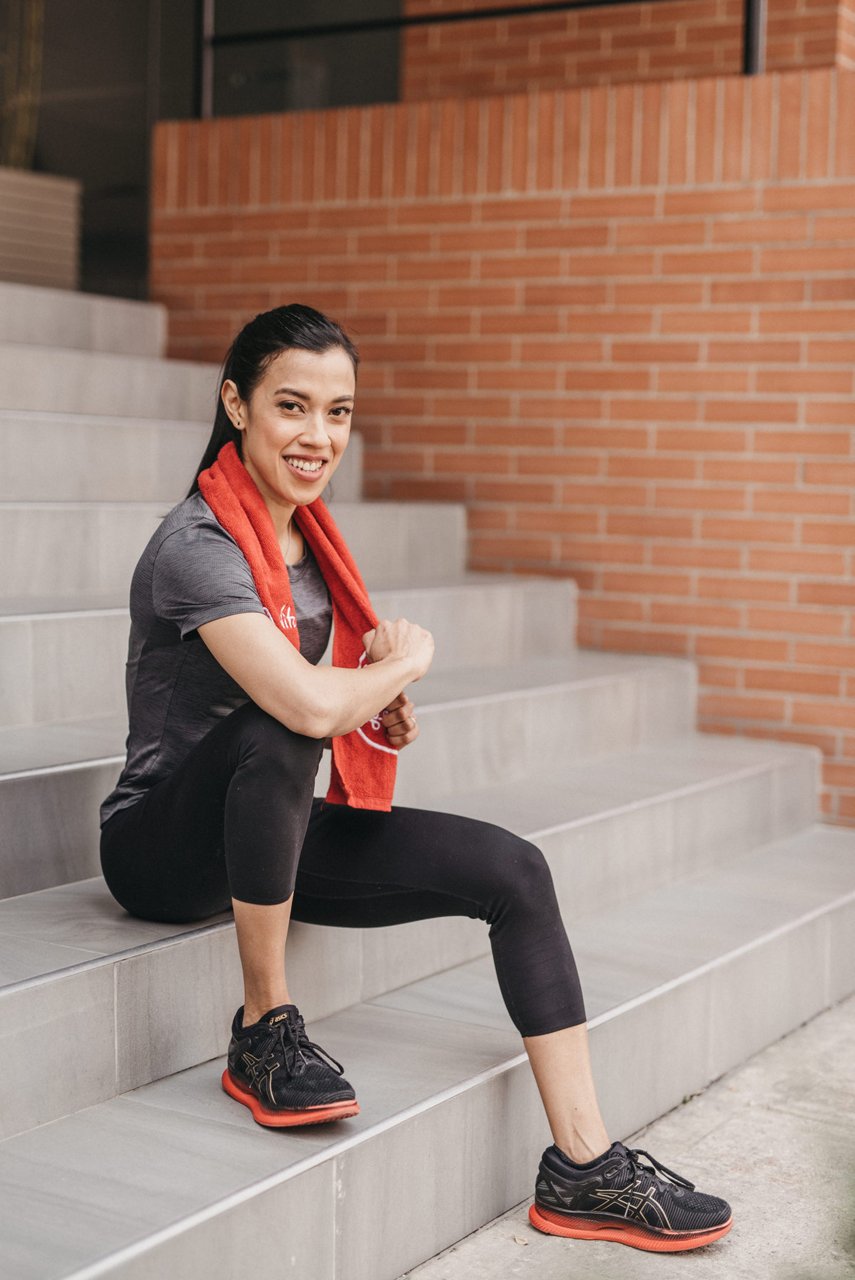 And to all the young girls out there, if playing sports makes your heart pump harder in excitement and brings you joy, keep at it. Be true to yourself and don't let anyone tell you what you can or can't do. If you have the dream, the talent, the passion, and you're willing to put in the hard work, you can make it happen for yourself.
Celebrate being healthy, sweaty, strong and beautiful. And most importantly, celebrate being you. 
Nicol David – AIA Malaysia Ambassador
Nicol David is AIA Malaysia's Ambassador. Nicol has an impressive 19-year squash career under her belt, where she dominated global rankings by winning eight World Titles and held the World Number 1 position for a total of 109 consecutive months.
Nicol retired in 2019 and currently focuses on empowering a younger generation of Malaysians to stay fit and active through various initiatives.