Oh no! I got this notification while scrolling through MySejahtera app. What should I do? Should I worry?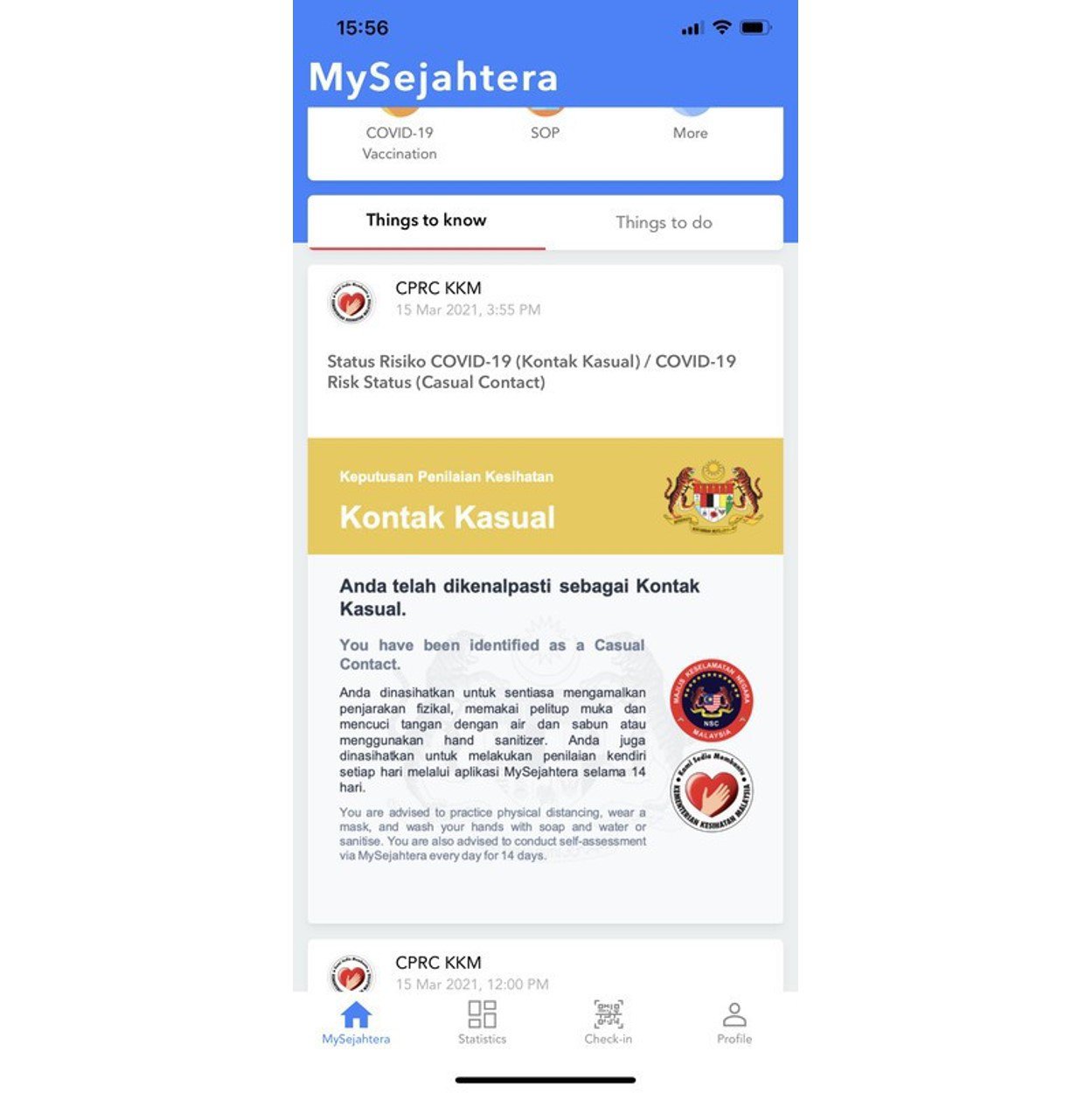 We understand your concerns regarding this outbreak. However, let us understand the difference between casual contact and close contact first.
Casual contact VS close contact
Close contact - Individuals directly in contact with Covid-19 positive cases over the last 14 days
Less than 1 metre apart
Making physical contact with a Covid-19 positive case 
Seated less than 1 metre in public spaces such as office, classroom, place of worship, restaurants for more than 15 minutes
Travellers on the same trip and seated nearby with the positive Covid-19 case throughout the journey
Living in the same household or shared accommodation as the confirmed Covid-19 case
Healthcare staff who treated a confirmed Covid-19 case while not wearing the complete personal protective equipment (PPE)

Casual contact - Individuals been in contact with the Covid-19 positive cases, but are

More than 2 meters apart
Less than 15 minutes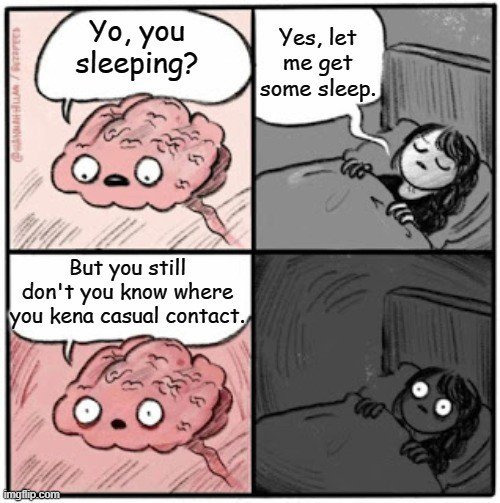 As a casual contact, the risk of contracting Covid-19 is low.
Do I need to take a swab and be quarantined?
You do not have to take a Covid swab unless you have symptoms. Casual contacts do not need to be excluded from work/school and do not need to quarantine.
You have to fill in the daily health assessment in MySejahtera apps for 14 days. You should closely monitor your symptoms during this period. If you have the following symptoms, go to the nearest hospital for further test:
Fever
Cough
Sore throat
Lethargy
Shortness of breath
Stay safe and comply to the SOP. We are all in this together to combat Covid-19.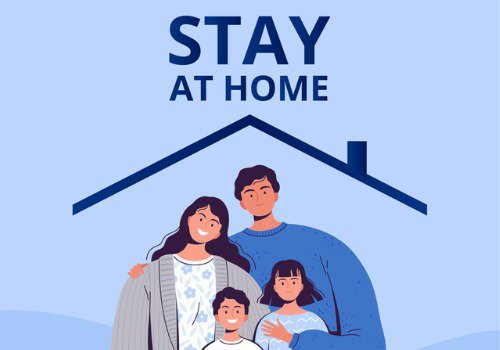 Did you know that AIA medical plans* provide extensive coverage for COVID-19?
✔ Hospitalisation for COVID-19 (government / private hospital, as deemed medically necessary
✔ Daily hospital income benefit during your hospitalisation period
✔ Hospitalisation and treatment for complications / side effects from the COVID-19 vaccination
Learn more about AIA's COVID-19 Support And Initiatives.
DOC2US is a leading telemedicine provider providing access to online consultation with healthcare providers at any time and anywhere, valid digital signature enhanced electronic prescriptions (e-Rx), and doorstep medication delivery. Have any questions or queries regarding your health? Speak to healthcare professionals via Digital Health in the My AIA app now. This service is only available to corporate solutions members with outpatient (GP benefits) and Individual medical policy and medical rider holders.