Kuala Lumpur, 8 December 2022 – AIA Malaysia once again held its Score with Spurs Junior Camp football coaching programme on 26 and 27 November at Radia Arena in Shah Alam, successfully gathering 1,000 boys and girls between the age of 7 and 13 years to learn, train and play football the Tottenham Hotspur way!  
The exciting two-day programme was led by Tottenham Hotspur Global Football Development Coaches (GFDC), Shannon Moloney and Jerome Baker, together with 17 local football coaches. 
Besides brushing up on their basic football skills of dribbling, passing and shooting, the boys and girls took part in other team activities and games that further showcased their on-pitch talents.
Through these fun challenges, 20 budding football players were scouted to join AIA Malaysia's first Spurs Phuket Elite Camp in 2023 where they will be given an all-expense paid trip to Phuket, Thailand to undergo a week-long training with the Spurs coaches. The boys and girls were not only selected based on their technical and tactical skills but also how they demonstrated commendable psychological and social traits within their respective teams.

Commenting on the programme, Heng Zee Wang, Chief Marketing Officer of AIA Malaysia said: "Sports play an important role in our children's development as it helps them develop physical skills, make friends, learn about teamwork even instil self-confidence. We are happy that Score with Spurs Junior Camp provides our children access to world-class football training and an avenue for them to stay active and healthy in a fun way. We look forward to organising more initiatives such as this to encourage younger generation to take up the sport and live Healthier, Longer, Better Lives."

Started off as a virtual football coaching programme in 2021 during the pandemic with 100 participants, the Score with Spurs Junior Camp programme returned as an on-ground event this year, recording an overwhelming response with all 1,000 participation slots snatched up within just three days of launching it to the public.

For more information on how AIA Malaysia engages the community through football and its partnership with Tottenham Hotspur Football Club, visit www.aia.com.my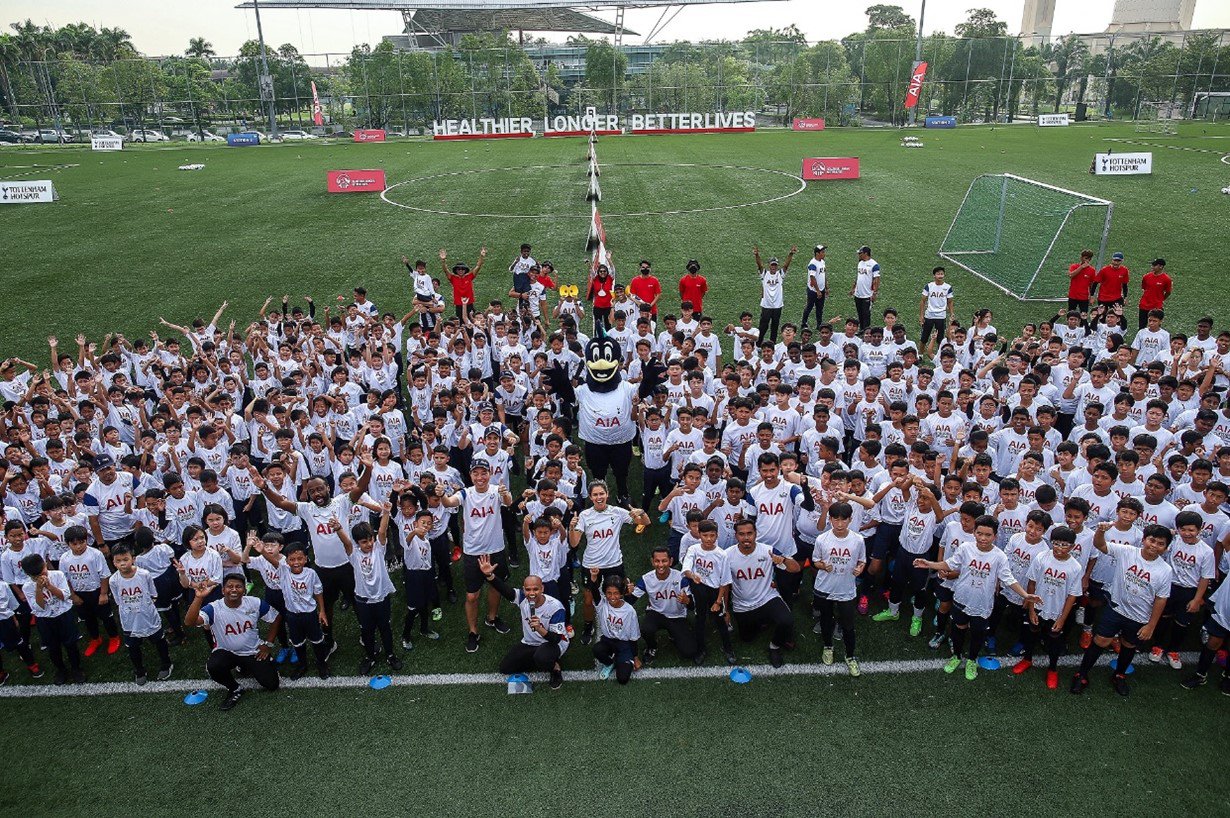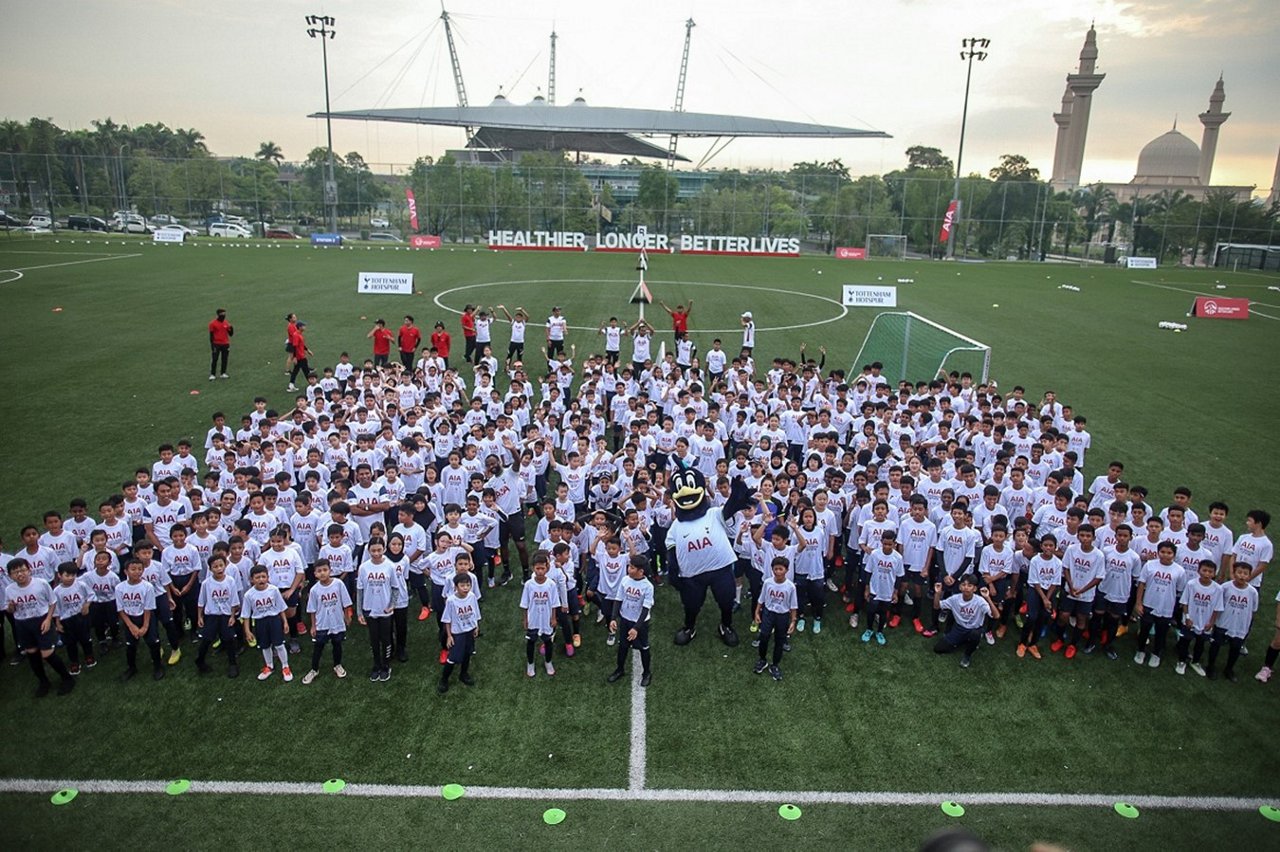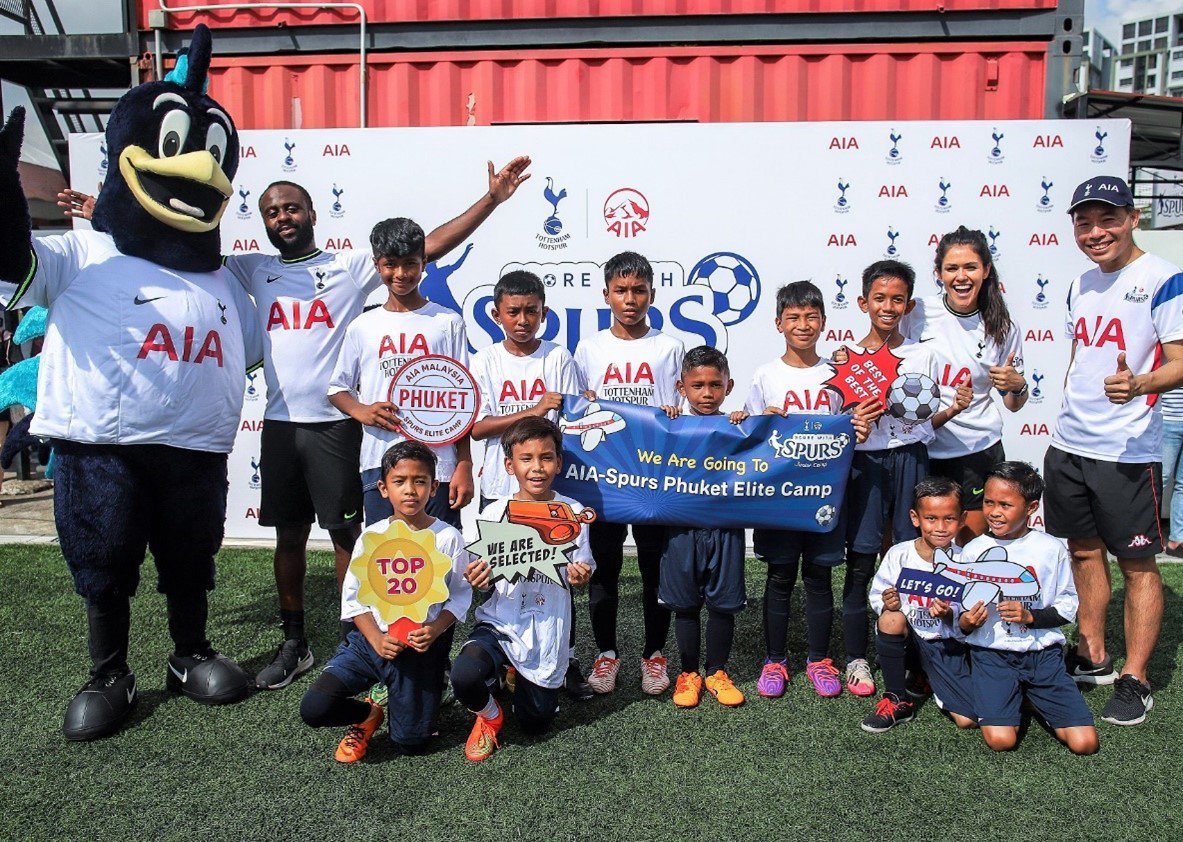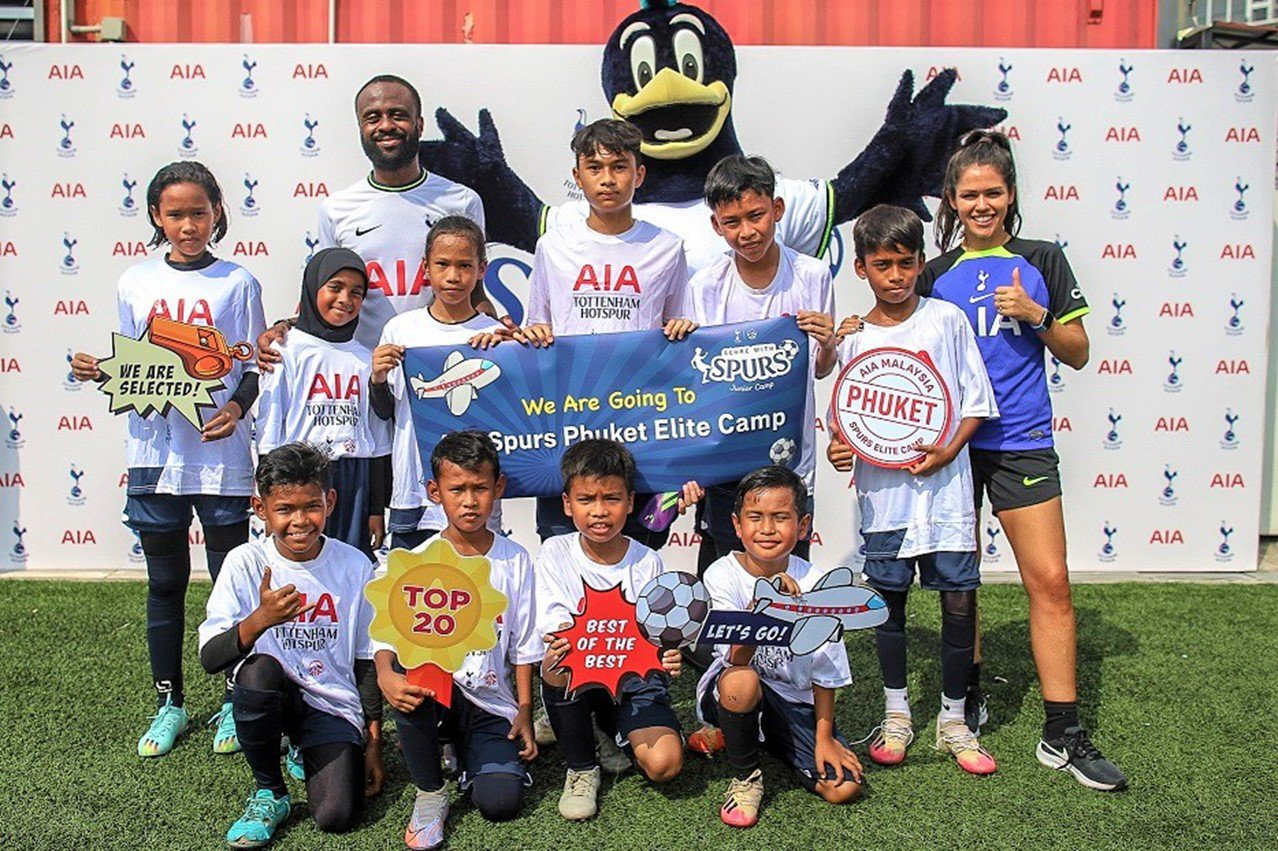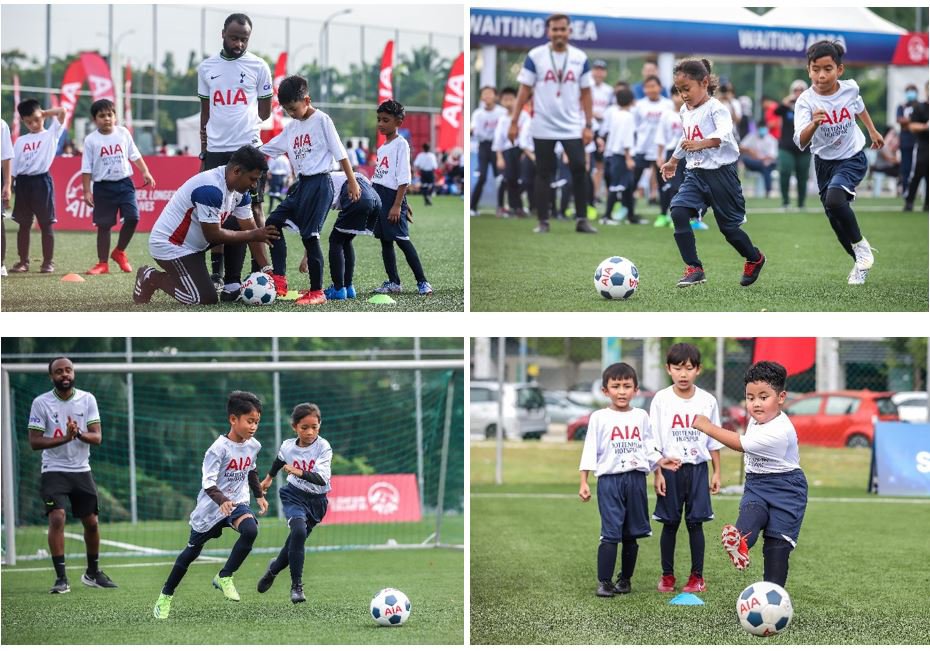 About AIA Malaysia
AIA Malaysia is part of AIA Group, the largest independent publicly listed pan-Asian life insurance group. Together, AIA Bhd., AIA PUBLIC Takaful Bhd., AIA General Berhad and AIA Pension and Asset Management Sdn. Bhd. have been serving Malaysians for over 72 years.
As one of the country's leading insurance and takaful providers, AIA Malaysia offers a wide range of innovative as well as comprehensive conventional and shariah-compliant solutions spanning Life and Health, Family Takaful, Employee Benefits, Motor, Personal Accident, Mortgage, Commercial Insurance and Retirement schemes that meet its customers' health, wealth and protection needs at every life stage.
Through its nationwide service centre network, a well-trained team of more than 2,600 employees, and dedicated and diverse distribution footprint comprising its 20,500 strong Life Planner force, exclusive bank partners, corporate sales team and brokers, AIA Malaysia remains committed to partnering its 4.7 million customers; supporting and helping them to live Healthier, Longer, Better Lives.
About AIA Group
AIA Group Limited and its subsidiaries (collectively "AIA" or the "Group") comprise the largest independent publicly listed pan-Asian life insurance group. It has a presence in 18 markets – wholly-owned branches and subsidiaries in Mainland China, Hong Kong SAR(4), Thailand, Singapore, Malaysia, Australia, Cambodia, Indonesia, Myanmar, New Zealand, the Philippines, South Korea, Sri Lanka, Taiwan (China), Vietnam, Brunei and Macau SAR(5), and a 49 per cent joint venture in India.
The business that is now AIA was first established in Shanghai more than a century ago in 1919. It is a market leader in Asia (ex-Japan) based on life insurance premiums and holds leading positions across the majority of its markets. It had total assets of US$302 billion as of 30 June 2022.
AIA meets the long-term savings and protection needs of individuals by offering a range of products and services including life insurance, accident and health insurance and savings plans. The Group also provides employee benefits, credit life and pension services to corporate clients. Through an extensive network of agents, partners and employees across Asia, AIA serves the holders of more than 41 million individual policies and over 17 million participating members of group insurance schemes.
AIA Group Limited is listed on the Main Board of The Stock Exchange of Hong Kong Limited under the stock code "1299" with American Depositary Receipts (Level 1) traded on the over-the-counter market (ticker symbol: "AAGIY").